Whenever you plan to visit a salon for Haircut you always wonder what type of hairstyle are in trends and how can we communicate exactly type of haircut we want. This is kind of question our clients in Jawed Habib salon Hazratganj ask so frequently so here we listed most popular haircut of times which would definitely help before making a visit to a salon. Also feel free to WhatsApp your picture on 09598008800 and our hairstylists would provide best counseling regarding haircut that to free of cost.
Most popular Haircuts
Fade Haircut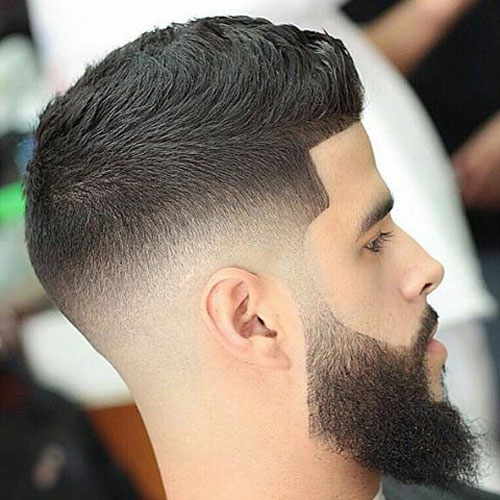 This hairstyle has cool and modern vibes. Fade hairstyle mostly accompanies with any other hairstyle and it pulled very well on lower part of hair.
High Fade Haircut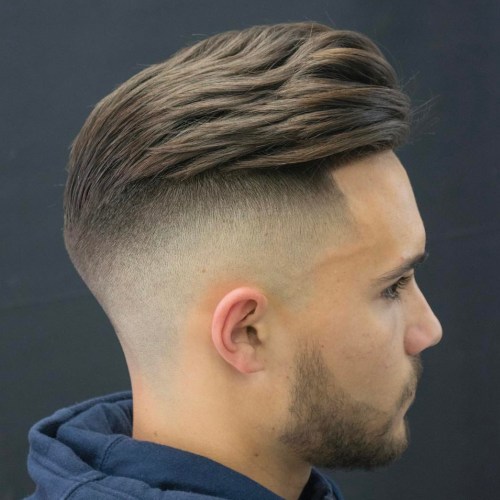 In this haircut the faded area are larger and give boldest taper haircut.Both the side and neck faded from the crown of the head to the neck.
Low Fade Haircut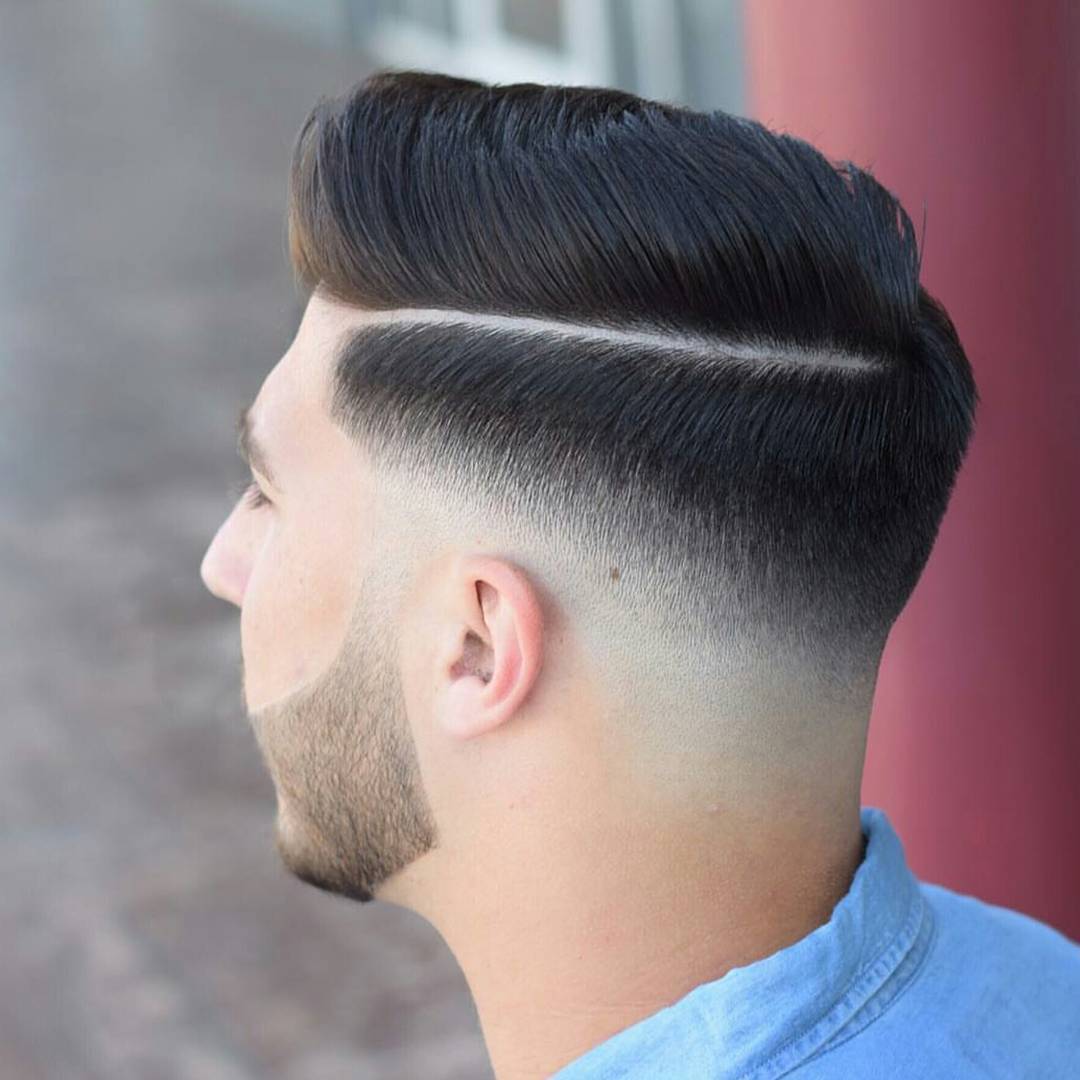 This has opposite effect as compare to high fade haircut. This haircut focus on the bottom area of the hair.
Bald Fade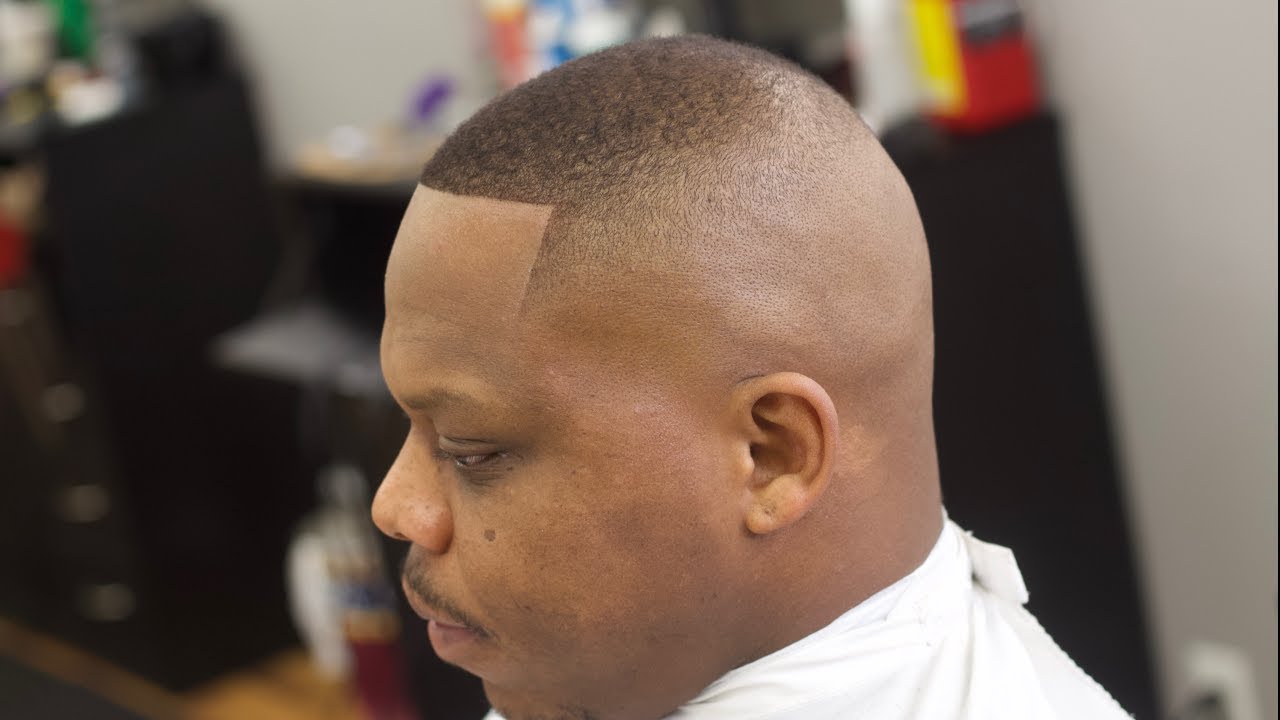 Among different type of Faded style this bald fade shows most of the skin from back of head to the neck.
Taper Fade Haircut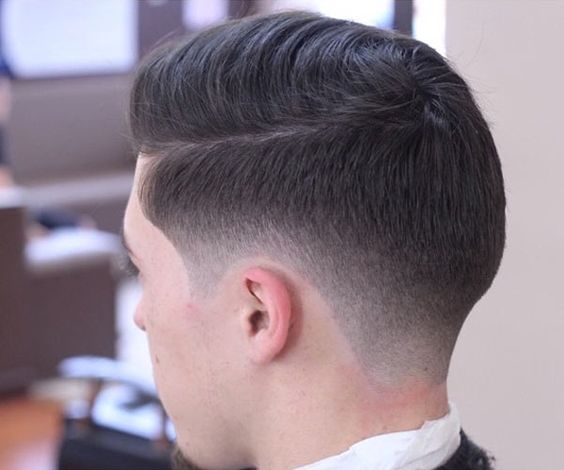 This is one of the popular haircut among men. This taper haircut include faded transition but it also feature thicker section of cropped hair.
Quiff Haircut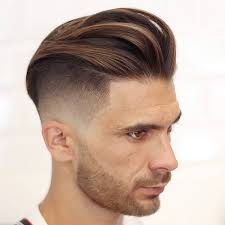 In this haircut, front of the head has longer hair which required to be styled by brushing the hair forward and up and make them voluminous. This hairstyle is very in-trend and works perfectly for formal events, parties or even in office.
Pompadour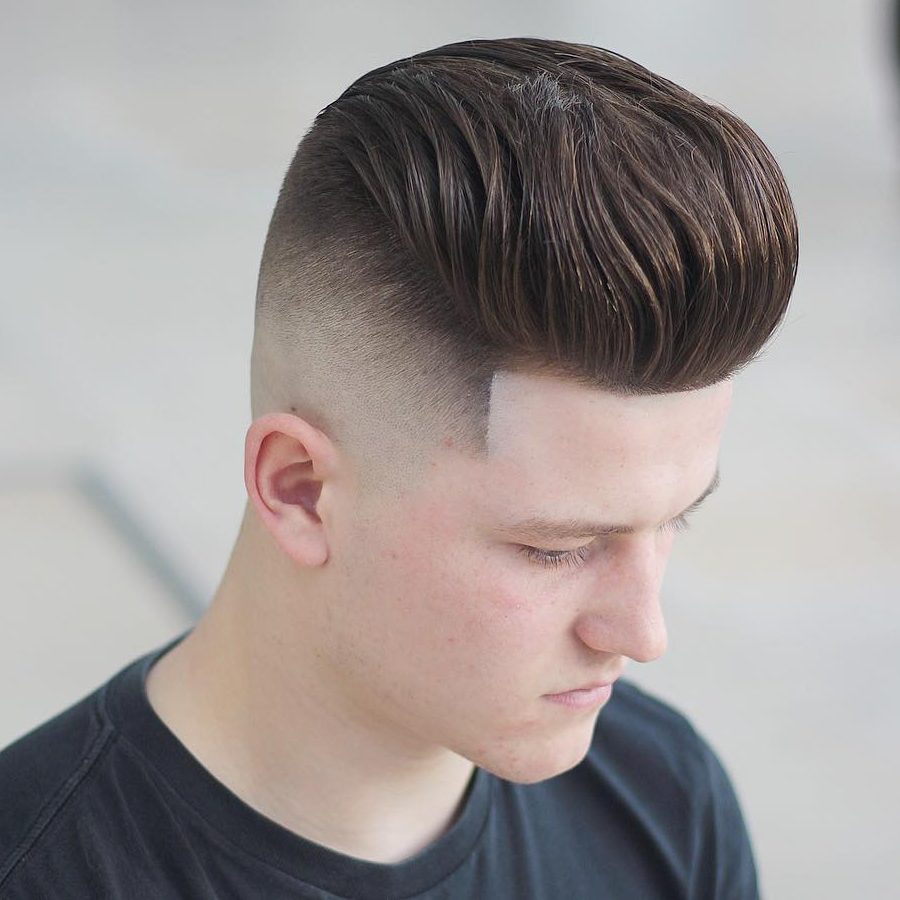 It is quite similar to quiff but as quiff is little messy and spiky, pompadour is more smoother haircut and has defined shape.
Comb Over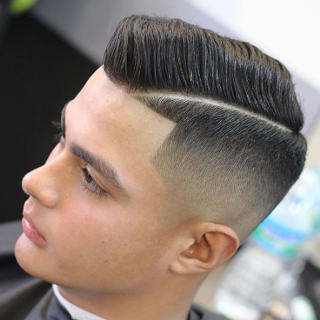 It is a simple and neat haircut and can be modernized if pair with fade and even ask the barber to give a shave in a line and create hard part.It has short to medium hair length on top unlike quiff or pompadour.
Slick Back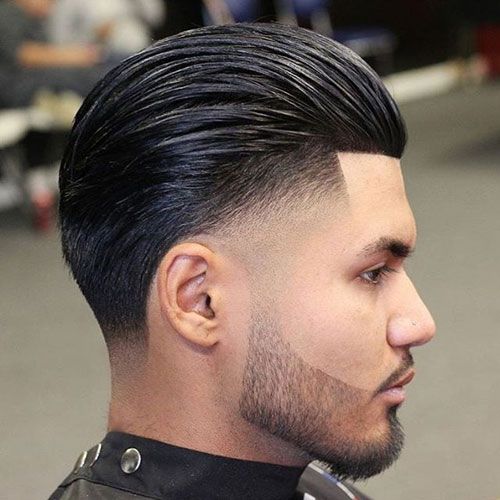 It is a classic hairstyle which can be get with 3 inch of hair length on top.The hair are brushed towards the back of head.
Mohawk
This hairstyle is being carried by men since ancient times, although in modern time the top of hair length is not as long as it was before. In this hairstyle the top of hair looks more of funky or spiky and sides can be fade or taper.
Faux Hawk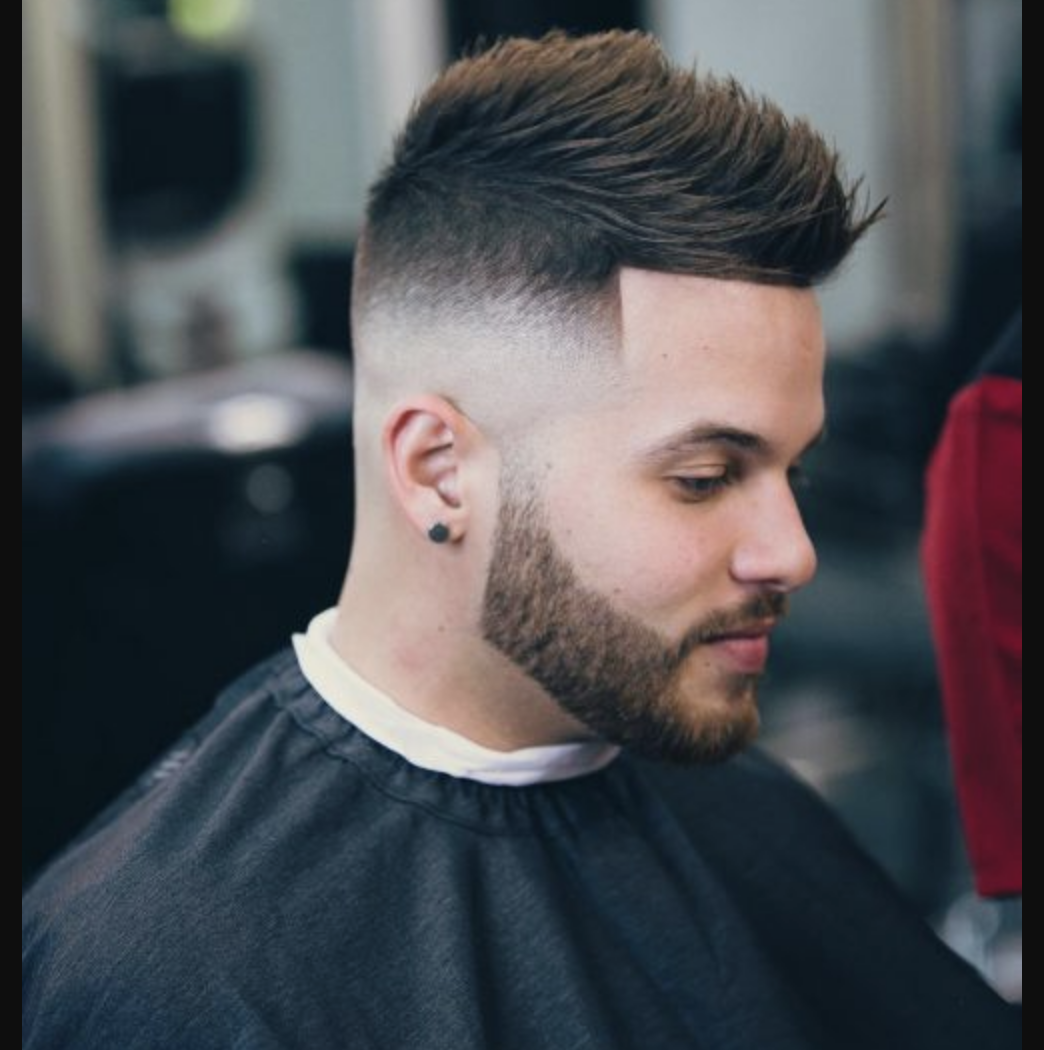 This hairstyle has long section of hair running along the middle of the head.Unlike Mohawk this hairstyle accompanied by fade instead of shaved side.This hairstyle does not require too much of maintenance just a comb and little of wax is good to maintain it.
Buzz cut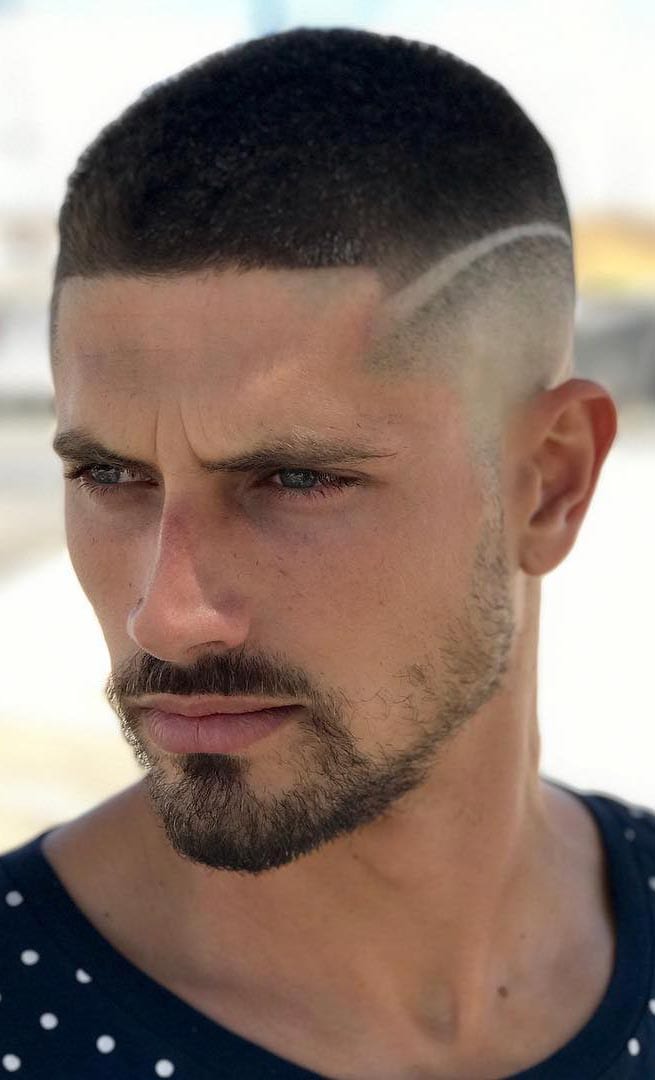 It is one of the low maintenance haircut and very practical and easy. It is more of a masculine cut that required to trim all the hair on the head to the same length.
Burr Cut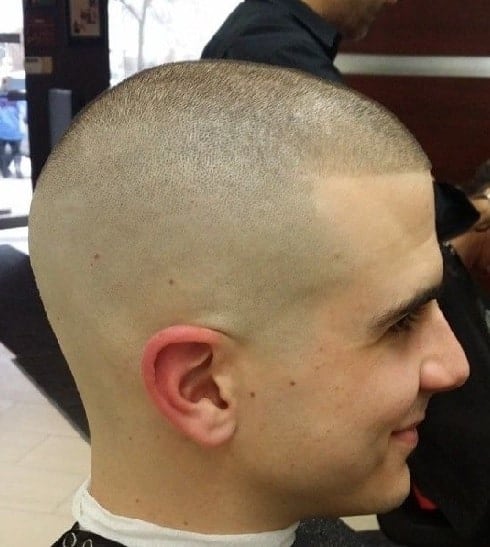 This haircut is mainly seen on army soldiers hair particularly when they begin their training.In this hairstyle the length of hair is less then 1/4 inches and which reveals most of the scalp.
Crew Cut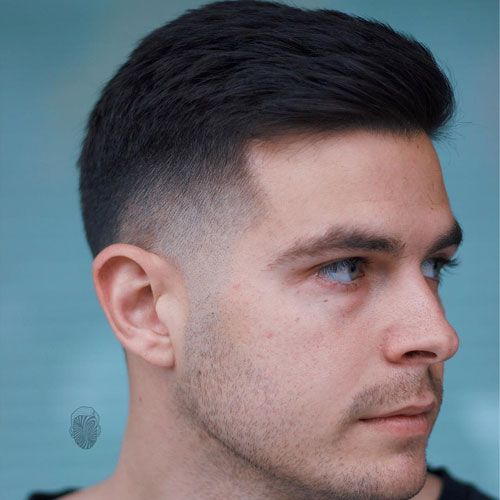 As the name sounds it is more of military style that never goes out of fashion. The hair on top of head are left a little bit longer and side and back are faded short. It is a low maintenance hairstyle and suites to most of the face type.
Ivy League Hairstyle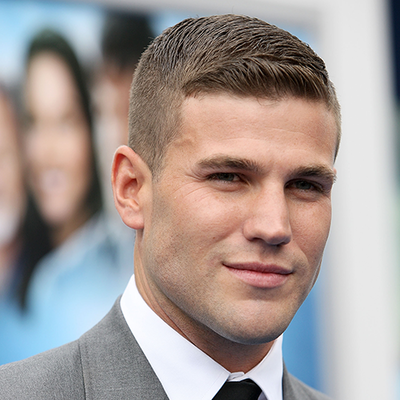 This haircut comes into trend from prestigious Ivy League College.This style is high end version of crew cut.The front of hair is cropped neatly and then arrange in comb over fashion.
Caesar Cut Haircut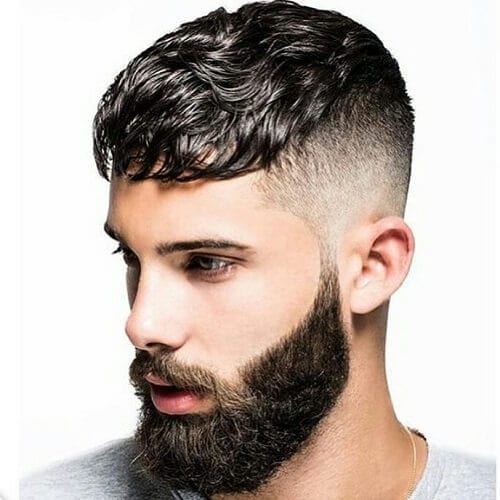 This haircut is famous after Julius Caesar. This haircut comes with very short bangs that are trimmed below the hairline and sides are either high fade or disconnected undercut.
Bowl Cut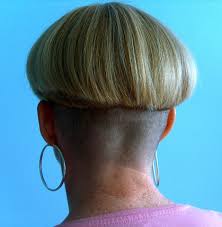 This hairstyle has equal amount of hate and love among men. This haircut will look cool if the undercut are done properly. This undercut can be tapered, faded or fully shaved and when well executed it will pull this haircut very well.
Textured French Crop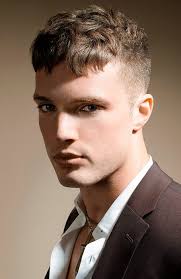 This hairstyle is quite similar to crew cut but with an even fringe added to the front.It give a modern look to your crew cut style.
Side Part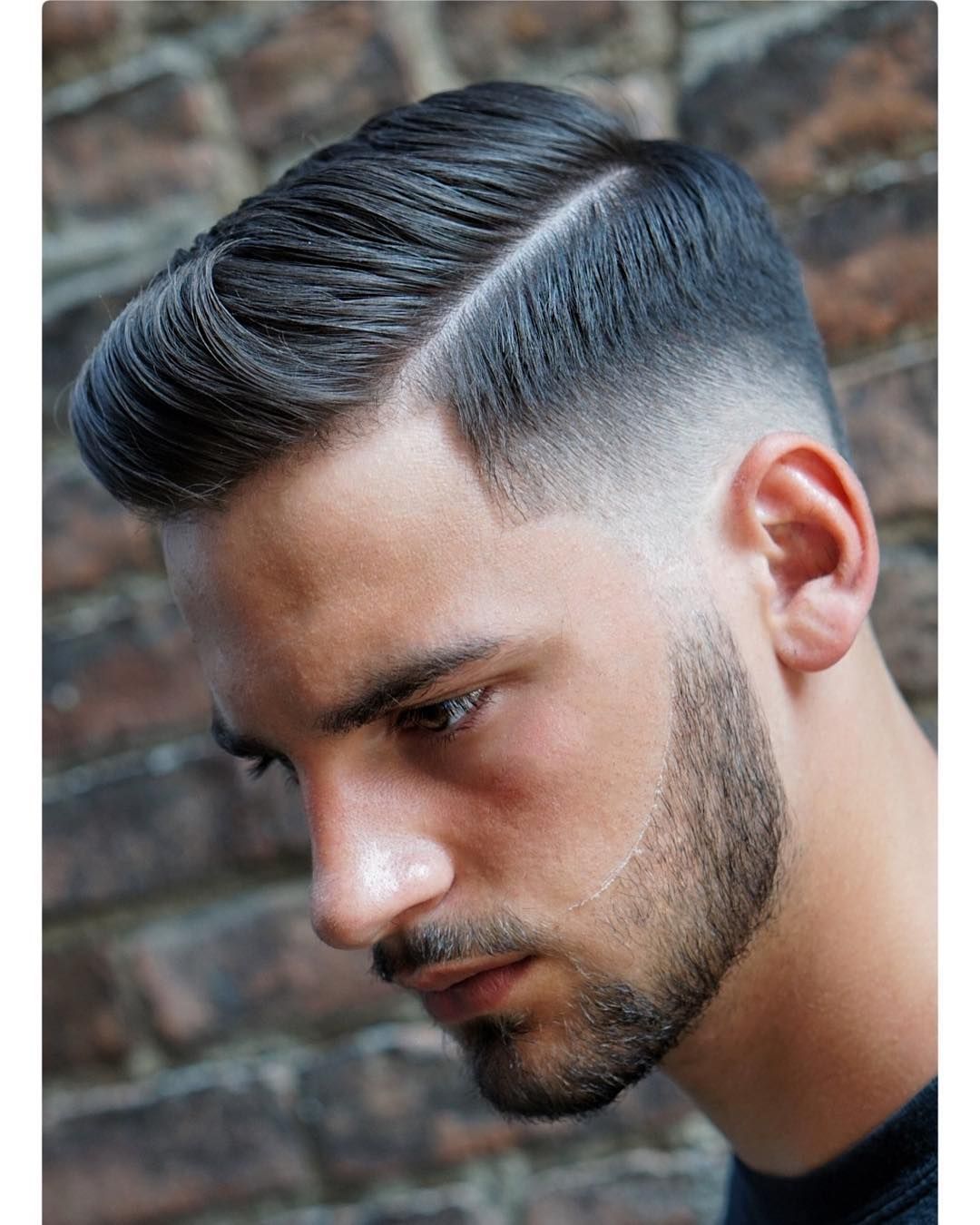 As the name said this hairstyle involves separating hair into two sides with a comb. The dividing line is usually on the side where you have natural partition.
Spiky Haircut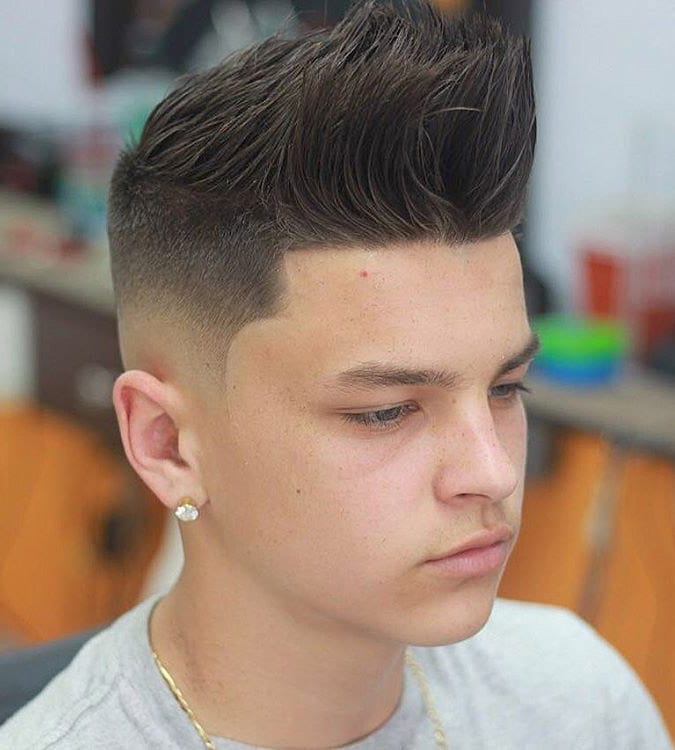 This haircut can be created on most of short hair length unto 2 inches.This required little wax and tousling hair upwards. Creating spike on hair gives a texture that looks very stylish.
Top Knot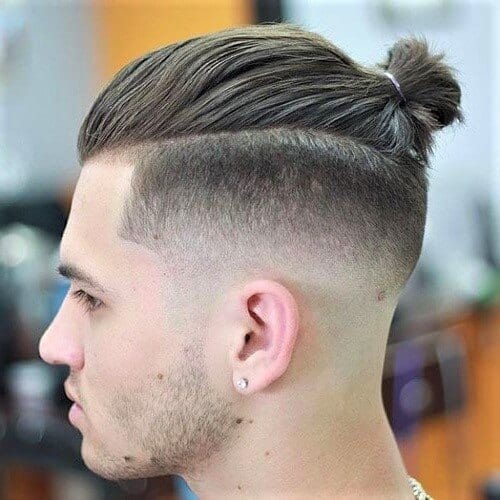 In this hairstyle top of hair has good length so that it can be tied at back of head.In this hairstyle guys prefer to shave the head on sides.
Fringe Haircut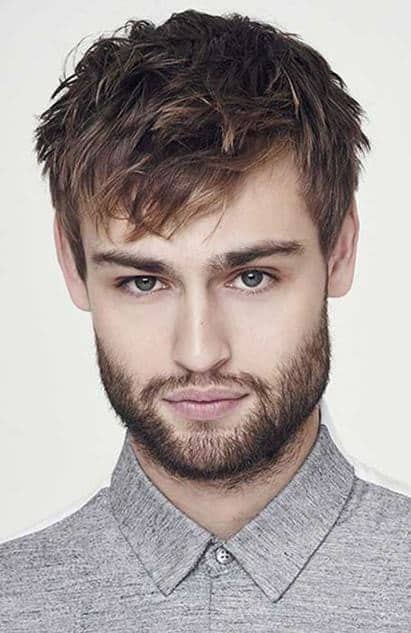 This hairstyle is associated with bangs. In this haircut, sides length are short and bangs on crown of head can be short or long depends upon the personality or how you can carry it.
Hard part haircut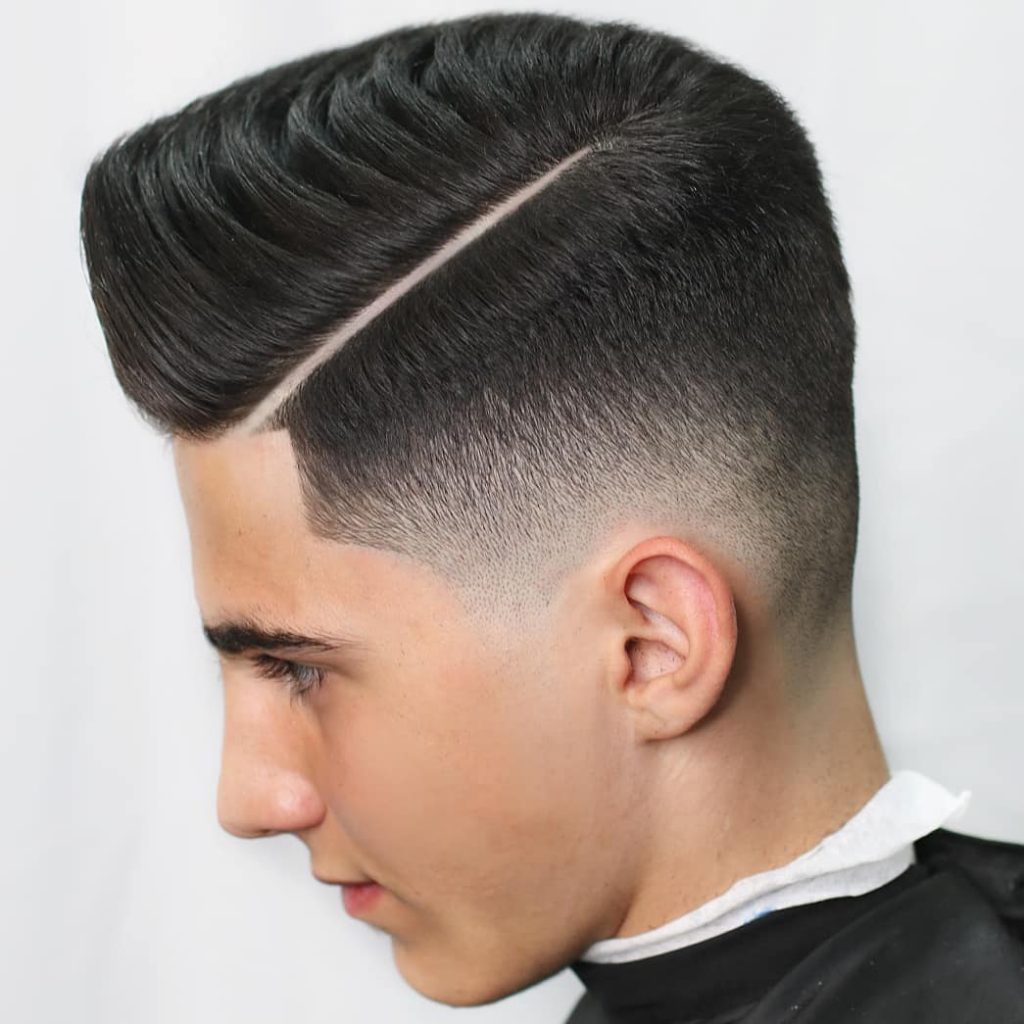 This is quite similar to side part other then partition on the side is shave as hard line on the scalp.
Shape Up Haircut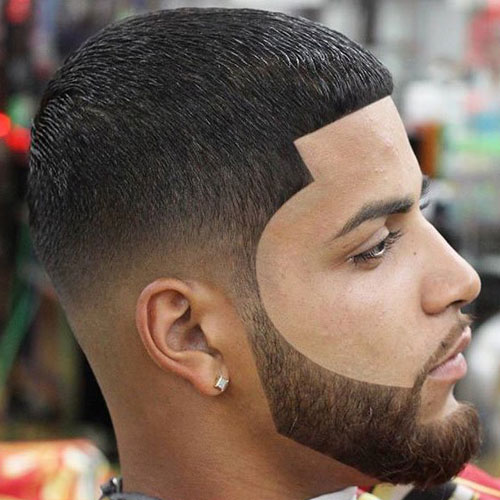 This haircut has well define rectangular outline at front of forehead which is signature style of this type of cut.
Asymmetrical Haircut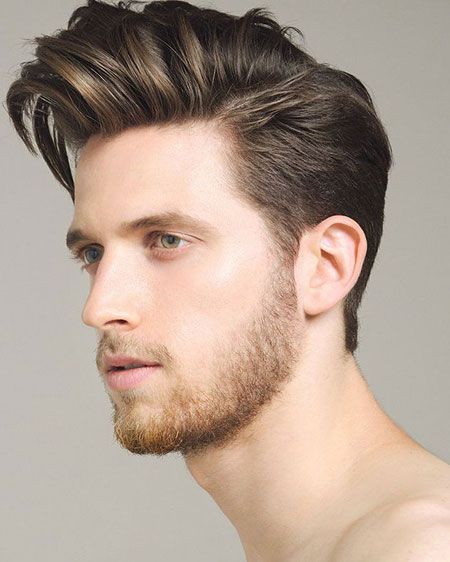 In this haircut one part of hair are longer then the other. This hairstyle has ample of space for creativity and hairstylist can incorporate different type of hairstyle to go with it.
All above are few basic hairstyles but this is not the end of hair styling as there is always scope of doing mix and match and sometime combining two or three hairstyles give a total new look to someone personality.