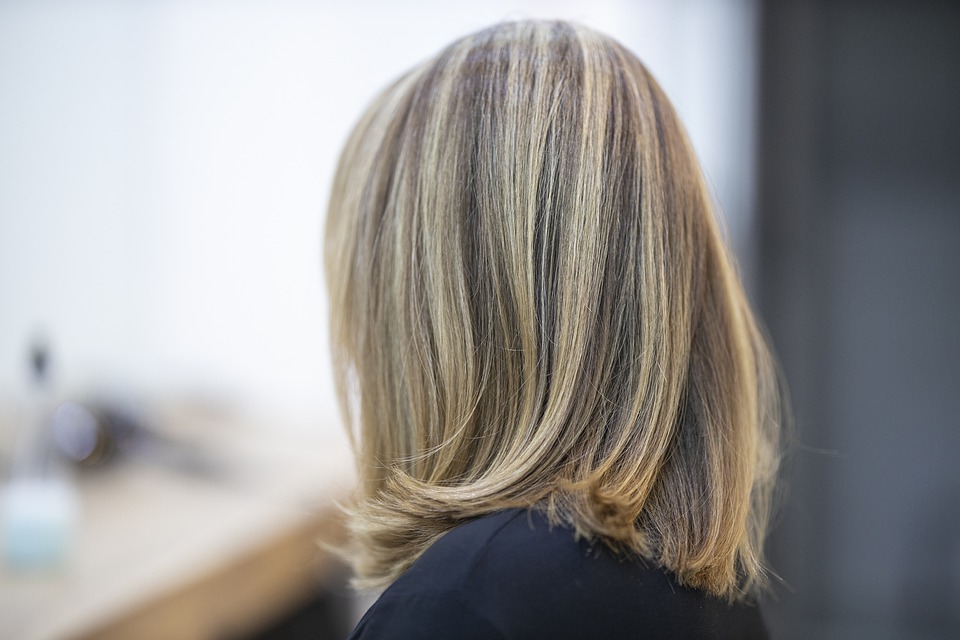 I'm sure no one is surprised to read that every woman wishes for straight, silky, and shiny hair. Then Let me ask you that, what is there to stop you? Smooth hair is on everyone's beauty wish list nowadays. But it's not as simple as you think to let down that flawlessly straight and beautiful hair. No, we're not talking about the price, maintenance, precautions, or side effects. No doubt these are important things to keep into consideration but however, but that will happen later. Prior to that, there's the crucial decision of which hair treatment to choose.
Hair treatments have become quite popular in recent years, and there are so many alternatives available in salons that you should be confused. Smoothening, re-bonding, and keratin treatments are all options for taming your frizzy, rough hair. While they all assist in re-texture untidy hair, they all work in various ways and produce different effects.
I know you are excited to know what's best for your hair, so here's all you need to know about smoothening, re-bonding, and keratin treatment:
Smoothening
This type of hair treatment makes your hair silky, smooth, and straight. When you Smoothen your hair it will give a more natural appearance. People with wavy or naturally straight hair enjoy this style. Smoothing is a more gentle and natural alternative.
Who should do this?
It is intended for persons with wavy or frizzy or brittle straight hair. Smoothing is recommended for people who want a silky, smooth look that doesn't look artificial.
Procedure
Smoothening involves applying a lotion to the hair shaft to prepare it for a texture change. The hair is then blow-dried to preserve its natural volume. After that, additional cream is used to make your hair in a new permanent form. The chemical that is used in this technique is formaldehyde, which really disrupts the natural connection of the hair to be reshaped. After that, the strands are dried and straightened with the help of heated iron rods.
Pros :
·        Provides hair that shines
·        Provides hair that is shiny and silky.
·        It's simple to detangle hair using this product.
·        It keeps track of the frizz.
·        Heat isn't needed as much on the hair.   
Cons
·        Hair may be harmed by the chemicals used.
·        Treatment is very expensive.
·        It has the potential to irritate the hair.
·        Hair loss is a concern.
·        Irritation of the scalp and eyes is possible.
Rebonding
It's also known as poker straightening. It was a time when rebonding was in high demand. It gives rough and unmanageable hair a total and permanent makeover. Unruly hair gets a boost of shine and liveliness with this treatment. It's more of a fashion piece that provides you poker-straight locks and more control over your hair. It's a long-term hair treatment, which means the hair will remain straight till it grows out. It appears fashionable, but the pin-straight hair may appear odd at times. Sometimes the bad effect is created by the sharp straight look with pointy ends.
Who should do this?
It's ideal for those who don't have the time or do not want to maintain their hair on a daily basis and like a sleek,  pinpointed and shining appearance.
Procedure:
The technique is nearly identical to any other hair treatment that focuses on the hair strands. As a result, the iron rods are heated and chemicals are used to break down the hair shaft. The use of high heat reshapes each and every hair bond, which is why it's called rebounding. It's a type of long-term and permanent hair repair.
Pros
l  It Provides Straight, silky hair.
l  It makes your hair look less frizzy means you don't have to use heat styling        products as often.
l  It lasts for a long time and adds lustre to your hair.
l  Frizzy hair will never be the same again.
Cons
l  Hair damage is a possibility.
l  It can lead to hair loss.
l  It will entirely change the texture of your hair.
l  The maintenance cost after you do this treatment is very high.
Keratin
We all know that proteins are the basic components of our body, and your hair is not the exception to it, thus losing the hair protein can cause significant hair damage. Due to our daily routines, our hair is constantly exposed to chemicals, UV radiation, dust, and pollution, all of which can cause extreme hair protein loss. Keratin is a protein found naturally in our hair that is restored throughout this procedure. The keratin treatment hydrates and conditions the hair, making it easier to handle. However, unlike rebonding and smoothing, it will not straighten your hair.
It makes your hair look bouncy and manageable if they untidy and fragile. It creates the illusion of a waterfall. In the world of hair treatments, the Keratin treatment has by far the most fans!
Who should do this?
If your hair is frizzy to the point of no return, you need to do keratin treatment.
Procedure
A specific cleansing shampoo is used to wash and prepare the hair for the treatment. After that, a keratin treatment is given and left on for 45-50 minutes before being washed. To lock the product in the hair, it is blow-dried and ironed.
After the entire procedure is completed, the benefits might be seen for more than three months. It also aids in the recovery of fragile hair.
Pros
·        It Improves the health of your hair.
·        It adds volume to the hair.
·        It makes the hair simple to style and care for.
·        It enhances hair growth.
·        It's simple to detangle hair using this product.
·        Heat styling products aren't required much.
Cons
·        It is an expensive treatment.
·        It's possible that the colour of your hair will alter.
·        Irritation may be caused because of the use of the chemicals.
·        Post-maintenance costs are also high.
·        It doesn't last long.
The Final Word 
All of these treatments, target distinct issues. Rebonding is a good option if you permanently want to straighten your hair. Hair smoothening will smoothen, and make it simpler to manage and style your hair. A keratin treatment is your best option if you want to particularly address frizzy and damaged hair.
So, ladies! It's time to pick the best for your adoring hair. You must also examine your style, taste, hair length, and quality, in addition to the final consequences of various sorts of hair treatments. Do not forget to keep in mind, that the treatment's outcomes differ from person to person. As a result, you must have a 360-degree approach to various sorts of treatments before entering the salon.