Before this thought pop up in our mind 'I need a haircut lets visit a salon' and then giving a surprise to our self and people around us with a new haircut sometime Suits to our personality and sometime not. How many of us do the proper analysis about the type of hairstyles possible and in trend before visiting a salon. Even if you are visiting a good brand that are popular for haircuts like Jawed Habib, it is always advisable to have a good idea about the hairstyles that are there for us.
So here discussing few of the most popular hairstyles for female.
Angled Bob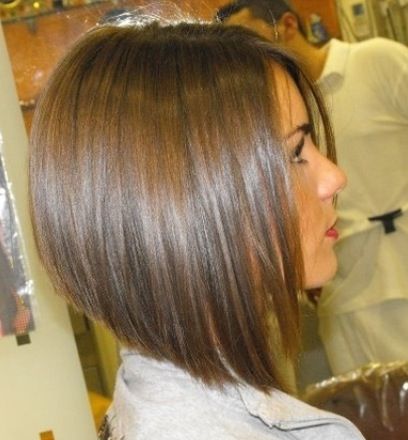 It is one of the popular haircuts for short hairstyle. This haircut got this name because of its angled appearance, this haircut is shorter at the back And longer length at the front.
Lob Haircut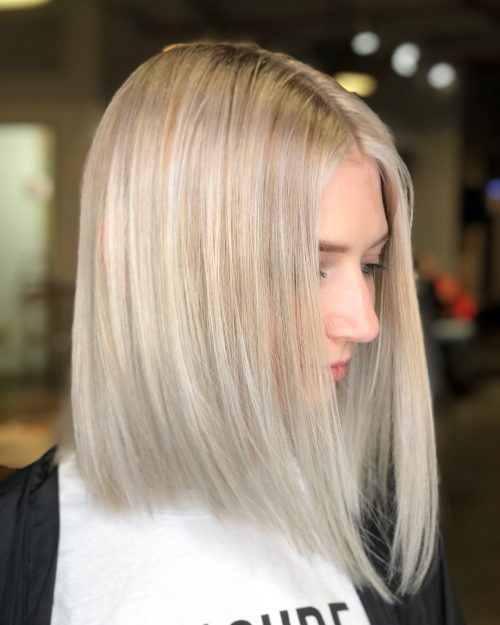 Long bob are called Lob. In this haircut the length of hair is below the chin but above the shoulder and it is in between bob haircut and long hair.
French Bob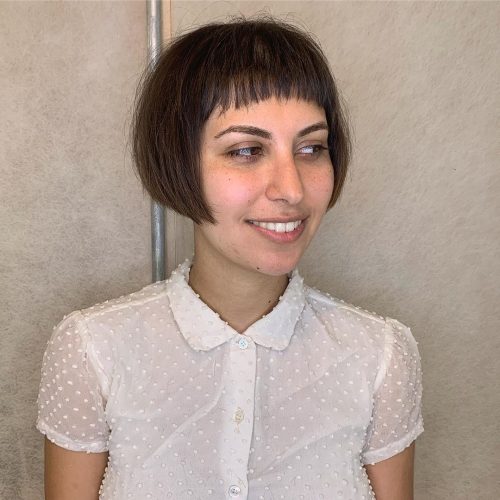 In this bob hairstyle the length of the hair are short near the jaw line and combine with Wavy bangs till the eyebrow line. This haircut was very popular in France in 80's and got this name from there.
Stacked Bob Haircut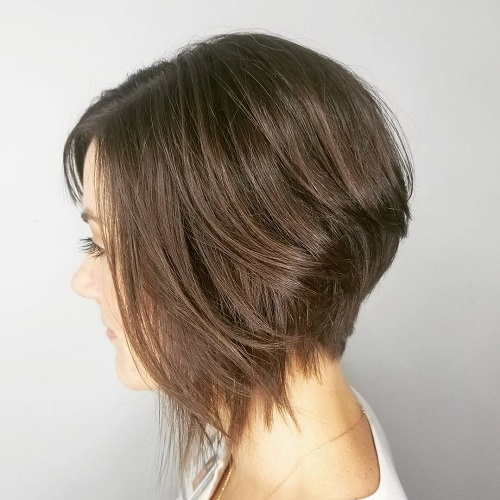 In this haircut the length of front side of hair are longer and angled and hair at back are layers staked. It gives voluminous finish to hair at the back.
Neck Length Bob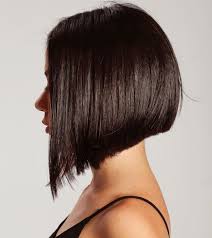 As the name suggest the length of hair at the back are unto the neck and front bang length are little short then collar bone.
Messy Bob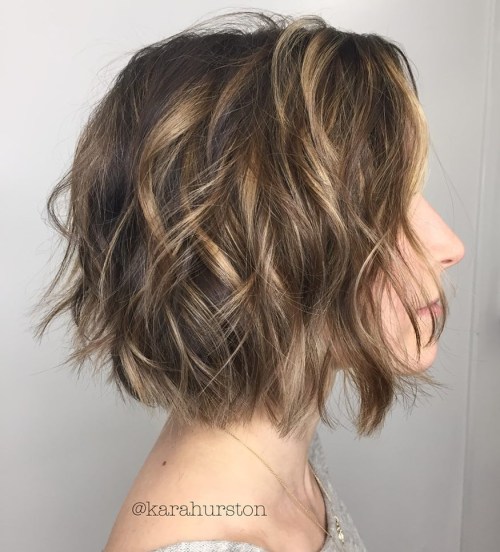 This messy bob hairstyle can be of any length but the looks are always messy. This looks is created either by giving a layer or irregular or jagged end.
Textured Haircut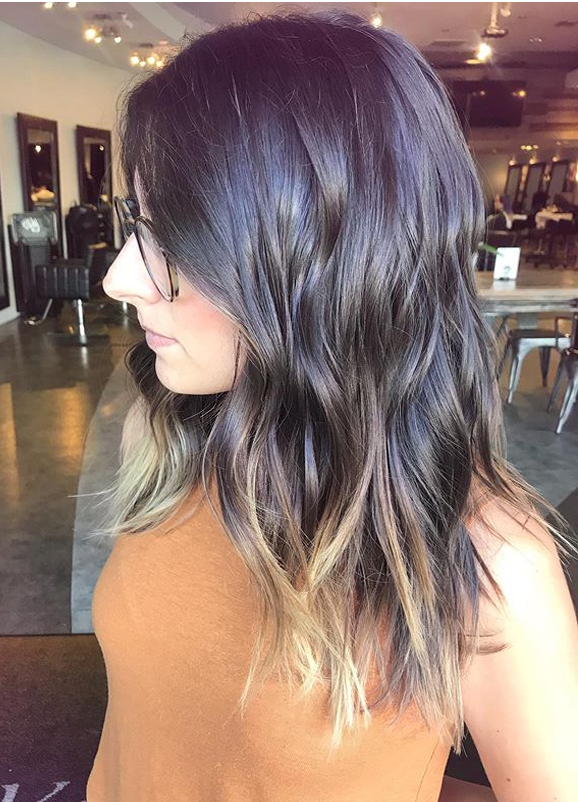 This haircut gives volume to the hair and can work on any length of hair. Texture are given to the end of the hair either by razor or by scissor And cut them at an angel that it looks naturally voluminous.
Crisp Fringe with Textured Cut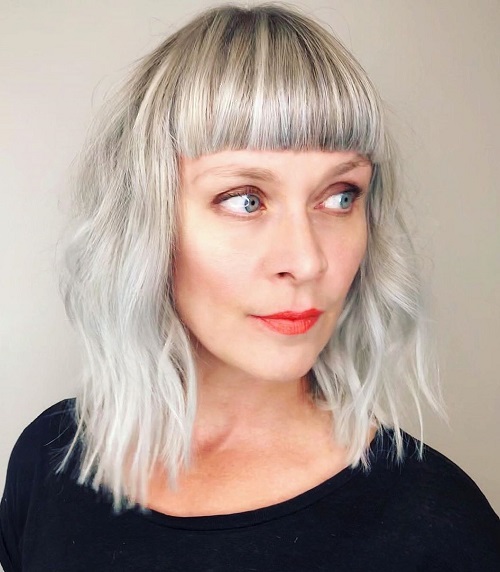 If want to add some more style to your hair then definitely one can go for textured haircut with fringe. The length of fringe can be short or unto the eyebrow.
Pixie Haircut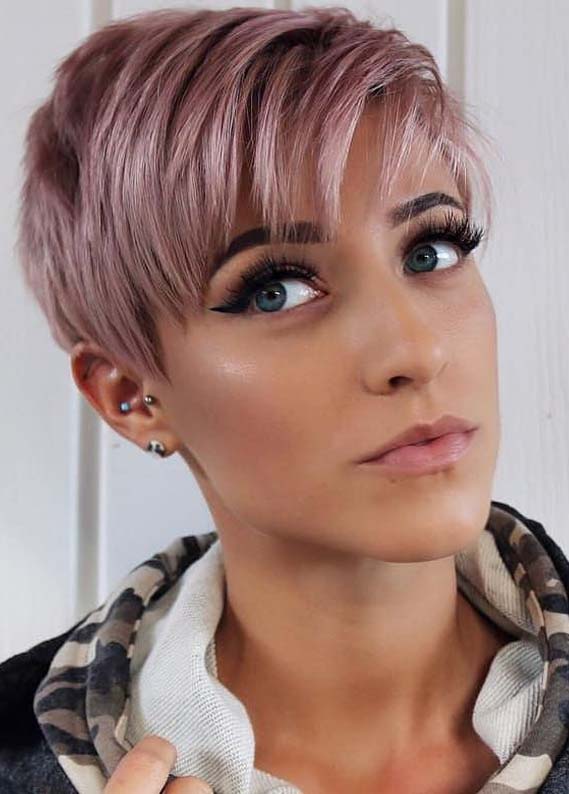 In this haircut the length of hair are short on back and sides of the head. The length of hair on top of head is slightly longer then the sides with small short bangs. This hairstyle has lot of variation and can be changed according to the face type.
Pixie Bob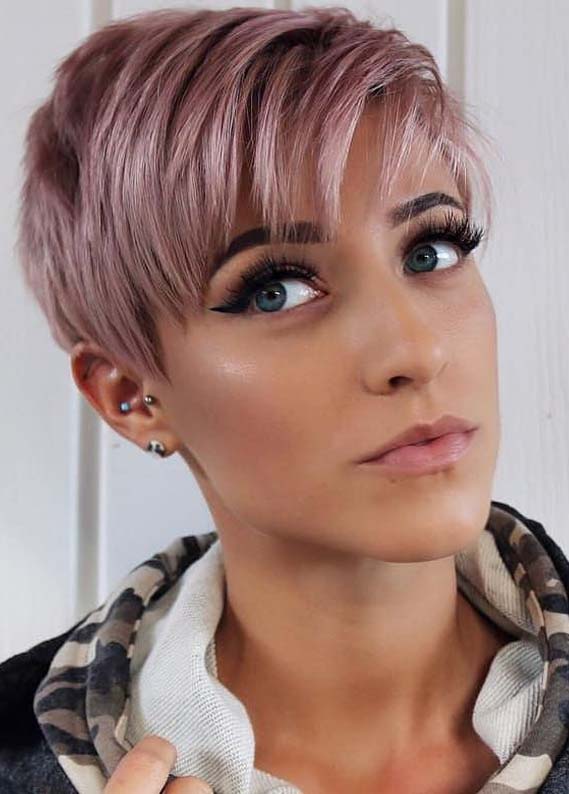 This haircut stands between trendy bob and pixie cut. In this haircut the length of hair is middle of ear length and neck length. The front of the hair has long bangs and Short hair towards the sides and back.
Pixie with Temple Undercut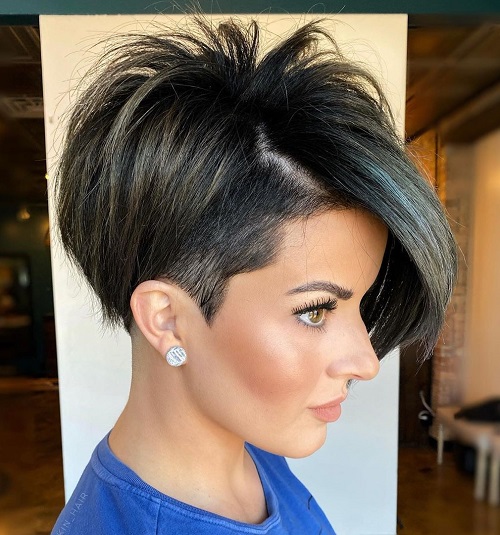 In this hairstyle short side of the temple are shaved and separated from top of the hair.
Pixie with Undercut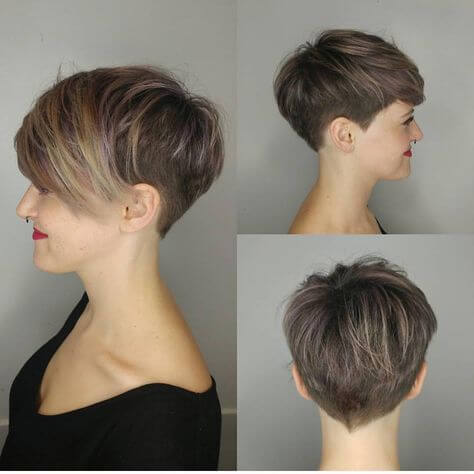 In this pixie cut the sides and back of hair are shaved and top of the hair are short in length with side fringe.
Short Pixie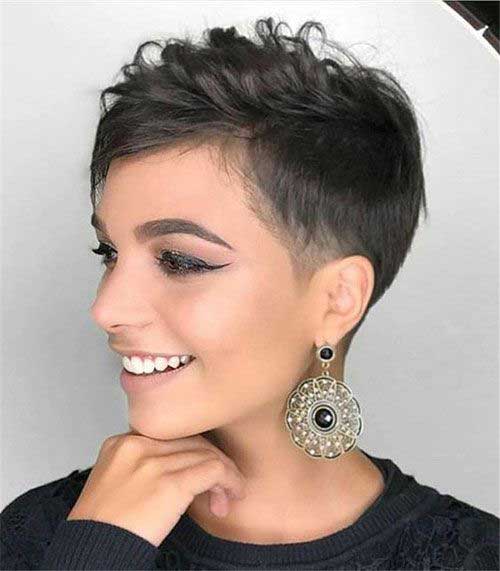 Pixie haircut is mainly for short length hair but if you are going with short pixie then length of hair on top will not exceed 2inches while Sides and back either will be fade or taper.
Shag Haircut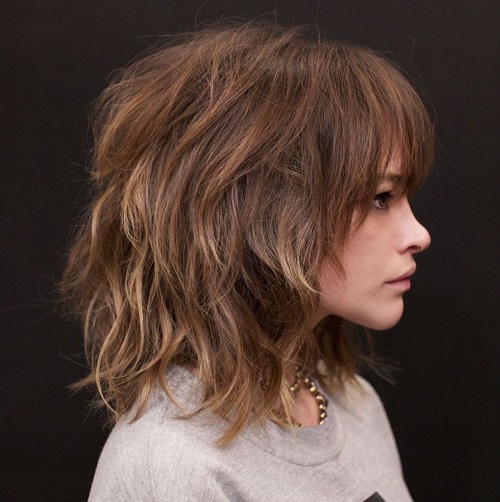 This haircut comes in varied length. Layered are given at top and on sides which makes the hair full around the crown and fringes are given around the ends.
Curtain Bangs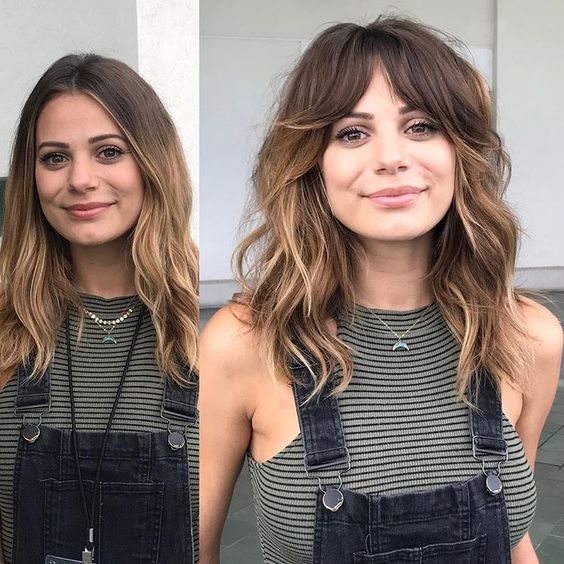 They are mostly longer in length and parted in middle and gives proper frame to your face on both side. This haircut suits to any face type but length of fringe depends Upon the length of forehead.
One Length Haircut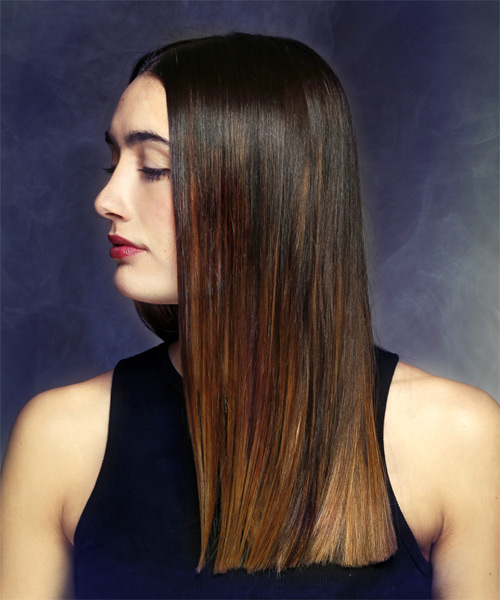 In this haircut the length of the hair cut at same perimeter from the natural fall. It can be of short one length hair or medium one length hair.
Blunt Cut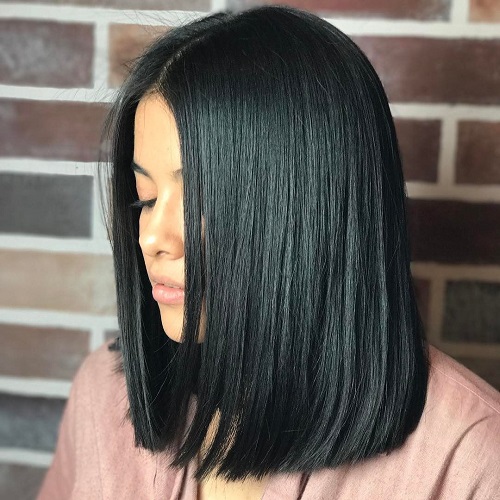 This haircut suits on straight hair, so if you have naturally straight and fine hair and then you can go for this cut. In this haircut no layers Are provided and it can carried out with middle partition, side partition or with fringe also.
Ear Length Blunt Cut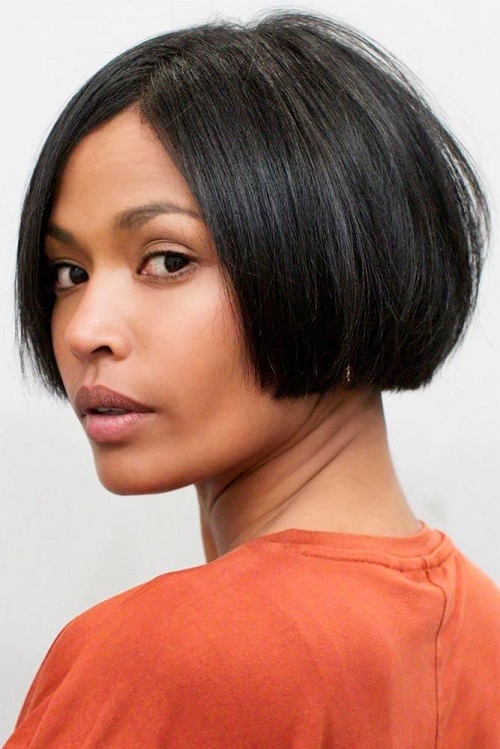 Among the blunt cut this is most popular. In this hairstyle the length of hair are kept unto the ear or just below the ear.
Blunt Bob
In this hairstyle the haircut is similar to bob cut but the end of the hair are kept in straight line unlike the bob. Blunt bob is one of the popular hairstyle Because of its sophistication. In this haircut the length of hair can be short, medium or long.
A Line Cut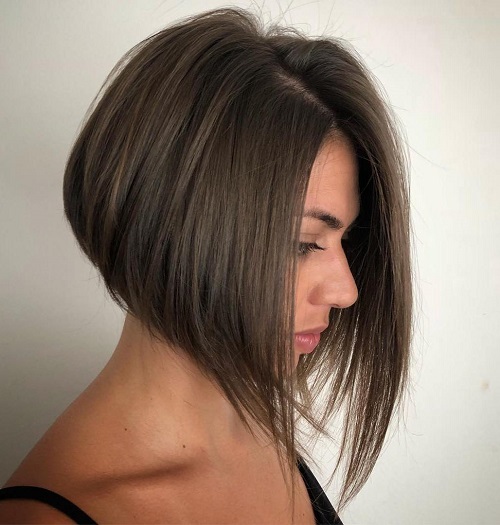 In this haircut the length of hair is short at back and gradually increases towards the front. This cut starts from the back of the neck and move forward towards the Chin or shoulder keeping the length of hair increasingly longer.
Crop cut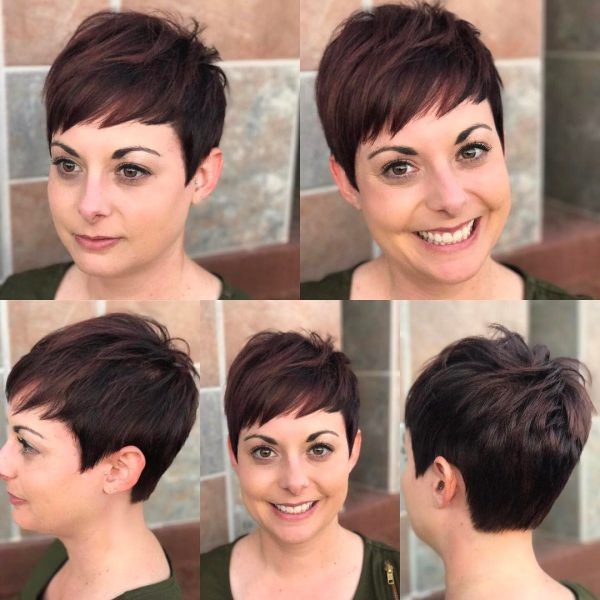 It is a short textured haircut where the top of the hair are kept short and front can be blunt fringe or short fringe while sides and back are fade.
Curly Crop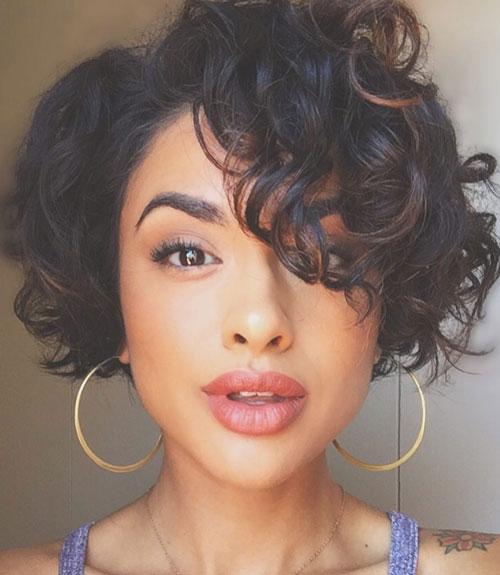 This hairstyle works best with naturally curly hair. Top of the hair are curly bangs with sides and back are short or faded.
Asymmetrical Haircut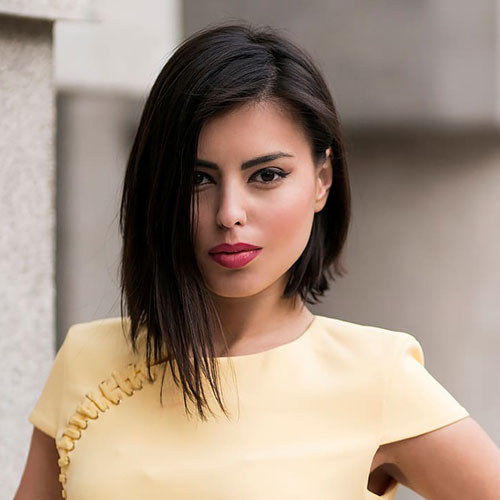 In this hairstyle the length of hair has no symmetry of left and right side and one side is cut longer than the other side. It is a versatile hairstyle and Can have many sub variations.
Feathered Haircut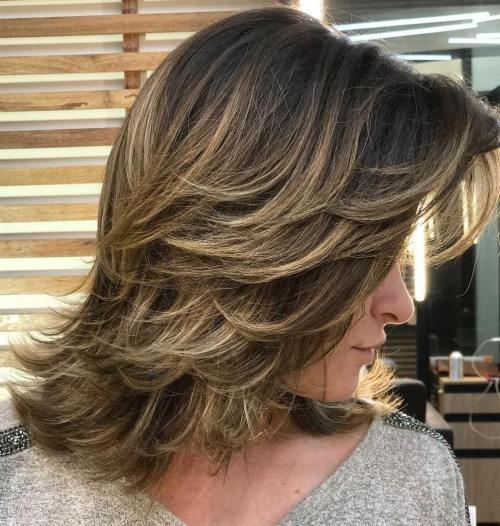 In this type of hairstyle, hair is cut in layers and resembles the layering of bird feathers. This hairstyle suits on both short and long hair length.
Comb Over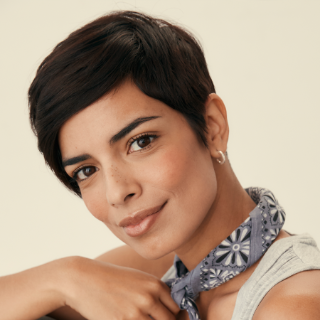 This haircut is not very popular among female because of its tomboyish look. In this haircut the hair are comb over to one side like classic look with sides and back Hair are short like in fade.
Mob Haircut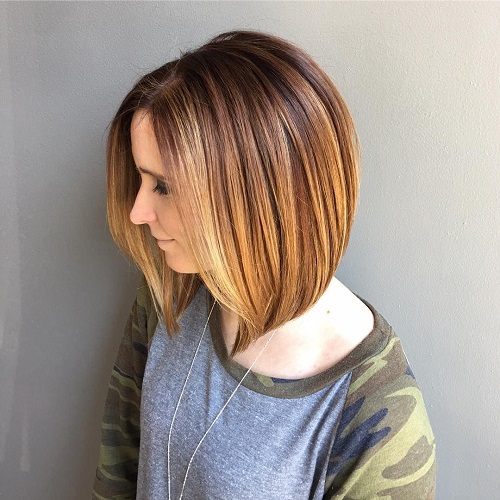 Medium bob hairstyle is one of the popular haircuts that is mostly in trend. In this haircut you will get the length along with bob cut. The length of hair at front Is just above the shoulder and gradually decreases towards the neck.
Layer Haircut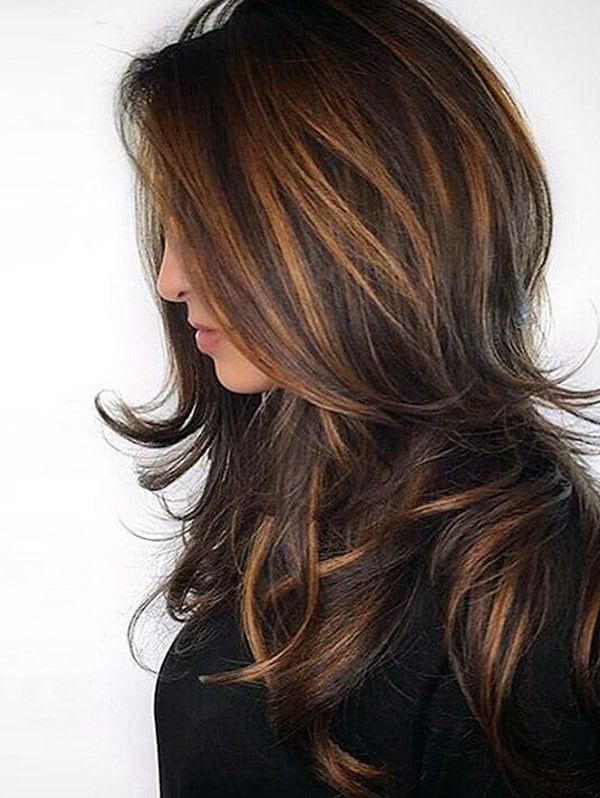 This haircut is famous for giving the illation of voluminous and lengthy hair. The top hair on the crown is cut shorter and layer beneath them are in long layer.
Layered Bob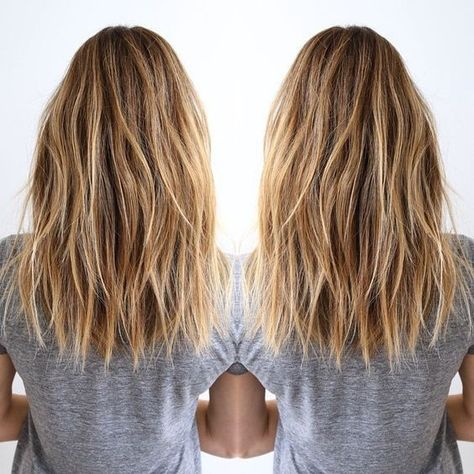 This is a short haircut that cuts in layers of different length. The layer near the crown are cut short then the layer underneath to give it proper texture and bounce. More layered are given to thin hair for volume and less layer for thick hair type.
Wavy Cut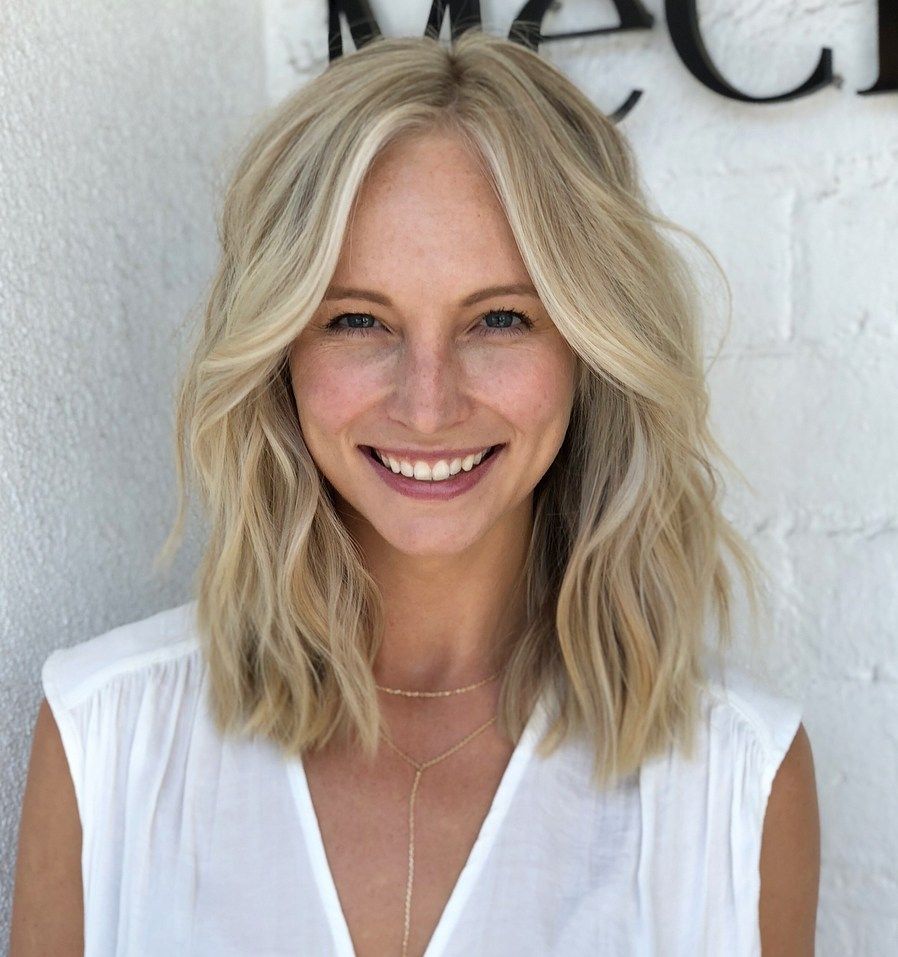 If your hair texture is not much curly but wavy naturally then you can go for wavy cut. In this haircut layers come as face framing for long length and Side swept bangs for medium to short length.
Bob Cut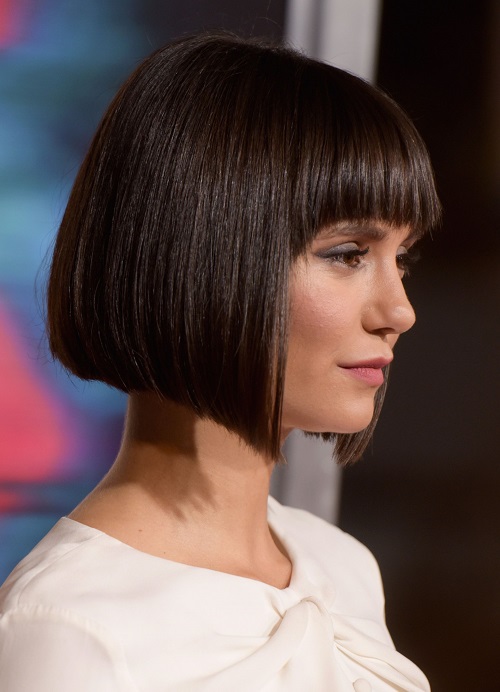 This haircut comes in short to medium length where the hair cut straight around the head above the jaw line and fringe at the front. The traditional bob cut hairstyle Has length between or just below the tips of the ears.
Wob Cut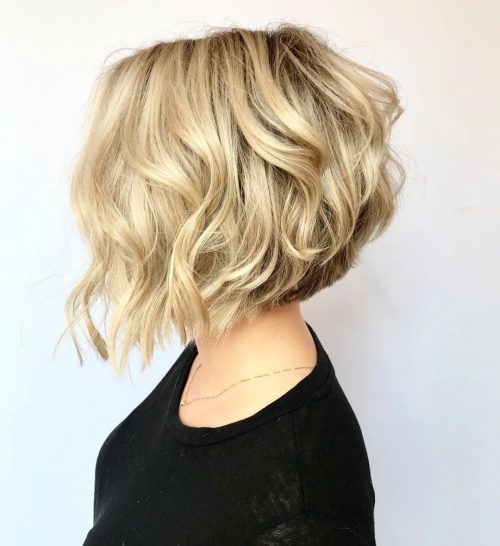 It is wavy bob cut and length up to chin or shoulder. It is more of a messy but yet elegant looking hairstyle that carried by even few celebs also.
All the hairstyles discuss above can be carried very well and there are still lot of space for experiments as you can combine any two or three hairstyle and Create your own.