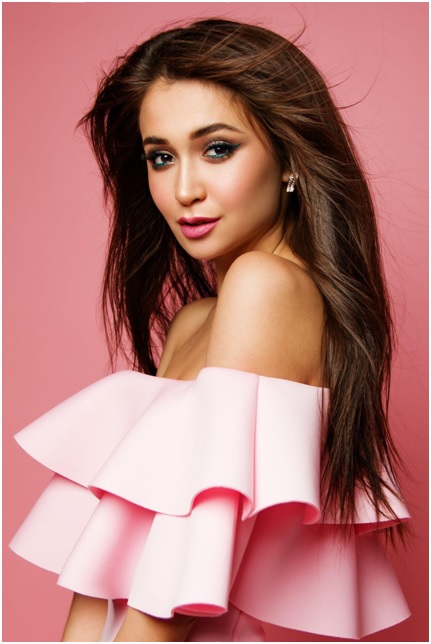 Are you afraid of chemicals? You don't want to damage your virgin hair by using harsh chemicals. Then this is the proper treatment for you. Nanoplastia hair treatment is suitable for people who don't want to use harsh chemicals to get straight, bouncy, and chunky hair. This hair treatment uses the most organic formula proven to be practical, which makes straightening more effective and gives a healthy appearance.
Love for our hair never ends. Especially women, they always try various experiments on their hair. They want their hair to be frizz-free, untamed, and not tangled. Thus, they undergo different treatments and are finally fed up with the results to make this practical. But no more worries. Here comes the solution! Nanoplastia hair treatment is one of the most popular endowment treatments in this human era with more organic formula. It gives the same or even better result than straightening, keratin treatment, and permanently smoothing the hair. Nanoplastia hair treatment is a treatment that always straightens any hair. Unlike creative hair straightening, this method works on any hairstyle - curly, wavy, and frizzy hair. To know more, stay tuned.
Nanoplastia is a kind of straightening, hair restoration, and a unique alternative to keratin treatment with a more organic formula. It is a technique that uses nanotechnology. It works at the deep level of atoms and molecules that penetrate deep into the hair strands, making all hair types straight and smooth for a more extended period.
Nanoplastia, also known as nano-straightening, contains natural ingredients that prevent and restore damaged hair strands by eliminating curls and maintaining shininess and smoothness for almost 6-12  months.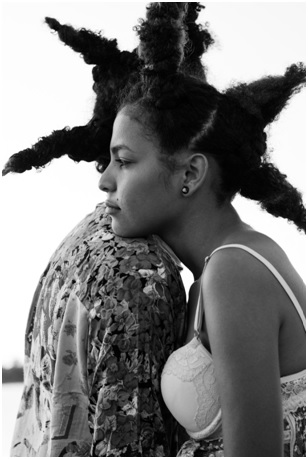 It gives you long-lasting results and makes your hair free from cancerous Formaldehyde, a significant ingredient in Keratin treatment. Significantly, it improves the hair condition by closing the hair scales and adding irresistible shine.
Nanoplastia hair treatment is a chemical composition consisting of amino acids and collagen that restore, nourish, and makes your hair healthy, silky, and smooth. During a nanoplastia hair treatment, an active substance is added and changes the hair's shape. It gives perfectly straight and smooth hair. The products used in Nanoplasty are primarily saturated and supplemented with harmless chemical substances that facilitate penetration into the hair and interact with the cellular level to attain maximum benefit. Nanoplastia is rich in amino acids that penetrate the hair's cortical layer under temperature. It makes the hair stronger by incorporating all the nutrients and healing them from the inside. To know more about nanoplastia hair treatment, keep on reading.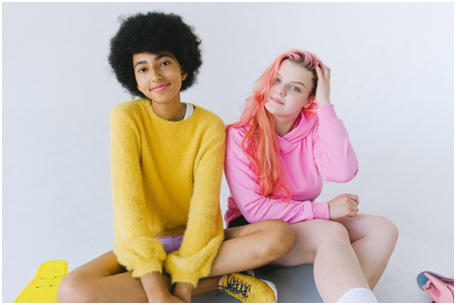 Nanoplastia hair treatment Vs. Keratin treatment
The significant difference between the Keratin treatment and the Nanoplasty is the chemical used in the treatment. Most keratin treatments are composed of formaldehyde chemicals, whereas Nanoplastia uses amino acids and collagen chemicals.
Nanoplastia hair treatment not only straightens your hair, but it heals from the inside. It contains elements of organic acids, linseed oil, and collagens. They do not contain harsh chemicals like Formaldehyde.
Nanoplastia hair treatment is a restorative procedure with the effect of straightening your hair by almost 90%, whereas keratin treatment is a particular treatment that only straightens your hair. A keratin treatment will not mend the hair because its composition does not penetrate the hair's cortex, as does the design of Nanoplastia. Nanoplastia makes your hair smooth and glossy with a natural effect. It makes your hair straight without losing your hair volume at any cost.
Why should we avoid Formaldehyde?
Formaldehyde is a chemical found in hair straightening and smoothing products. Even though it is a gas known to be carcinogenic to humankind, exposure to Formaldehyde may cause both long-term and short-term effects. However, the impact on the health while getting the treatment may cause adverse changes such as irritation, sensitivity to the skin, or allergic dermatitis.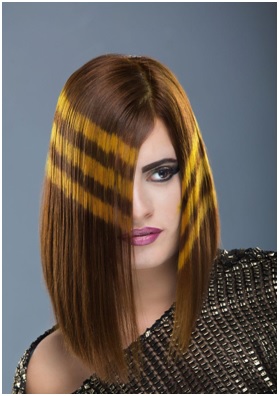 Nanoplastia hair treatment serves better and longer-lasting results but is also very safe. It mainly straightens all types of hair without using harsh chemicals. In addition, we get nutrition, shine, and smooth hair. It is one of the best solutions for women who didn't find other treatments worthwhile. It also helps repair and retreats the hair from its root to end, providing the hair with a healthier appearance. A keratin treatment results in smooth and silky hair, gradually fading out after a few months. A nanoplastia hair treatment is unlike the rebonding or straightening hair treatment. Your hair is neither flattened, devoid of volume nor will make your roots grow and gives fortunes. The ingredient used in Nanoplastia is a super strong deep product. The outcomes may vary from person to person according to the type of hair. It rebuilds the damaged hair strands and makes them frizz-free, shiny, and manageable are the essential benefits of Nanoplastia.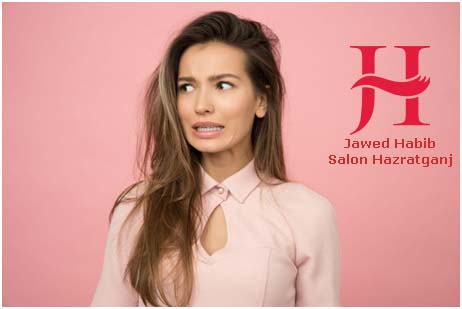 The general procedure of Nanoplastia hair treatment
Step 1: The hair is washed thoroughly.
Step 2: A nanoplasty mask is applied over the hair and rested for an hour.
Step 3: The hair is washed and dried off.
Step 4: The hair is straightened using special tools.
Step 5: Finally, the hair is smoothened, and a nourishing mask is applied.
The treatment lasts for about 3 to 6 hours. Remember, after nanoplastia hair treatment, don't dye your hair for a minimum of 5 days.
Before heading out to the salon, check whether a Nanoplastia hair treatment would suit your hair. Your best friend adored it doesn't mean it will work for you. According to Experts, persons with frizz and curly hair undergo a Nanoplastia treatment. Whereas moderately straight and delicate hair should avoid the treatment. It is always better to consult a hairstylist before undertaking the treatment. Choosing an experienced and trusted hair professional for your hair consultation would ensure you get the best treatment for your hair. Also, knowing the therapy and its path will help you understand what to expect and why to do it before undergoing the treatment.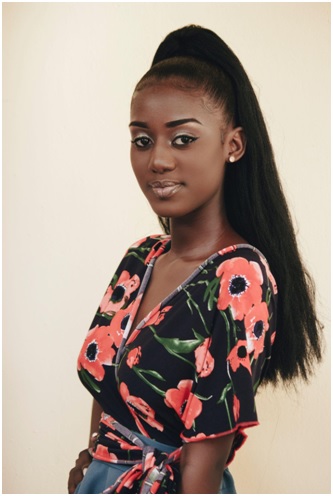 Nanoplastia hair treatment is an innovative way to straighten hair permanently. The treatment is viral all over the world. It is worth knowing, what nanoplasty is, who can do it, and how it differs from keratin treatment before undergoing it. Post-treatment, it is essential to take care of your hair according to your expert's advice. It is finally your hair, curly, wavy, or frizzy, which ensures your identity and boosts your confidence. So, always envy and rejoice in your hair with more care.