Best hair color salon in lucknow
Are you looking for
Best hair color salon in lucknow
? Give our salon a call at
09598008800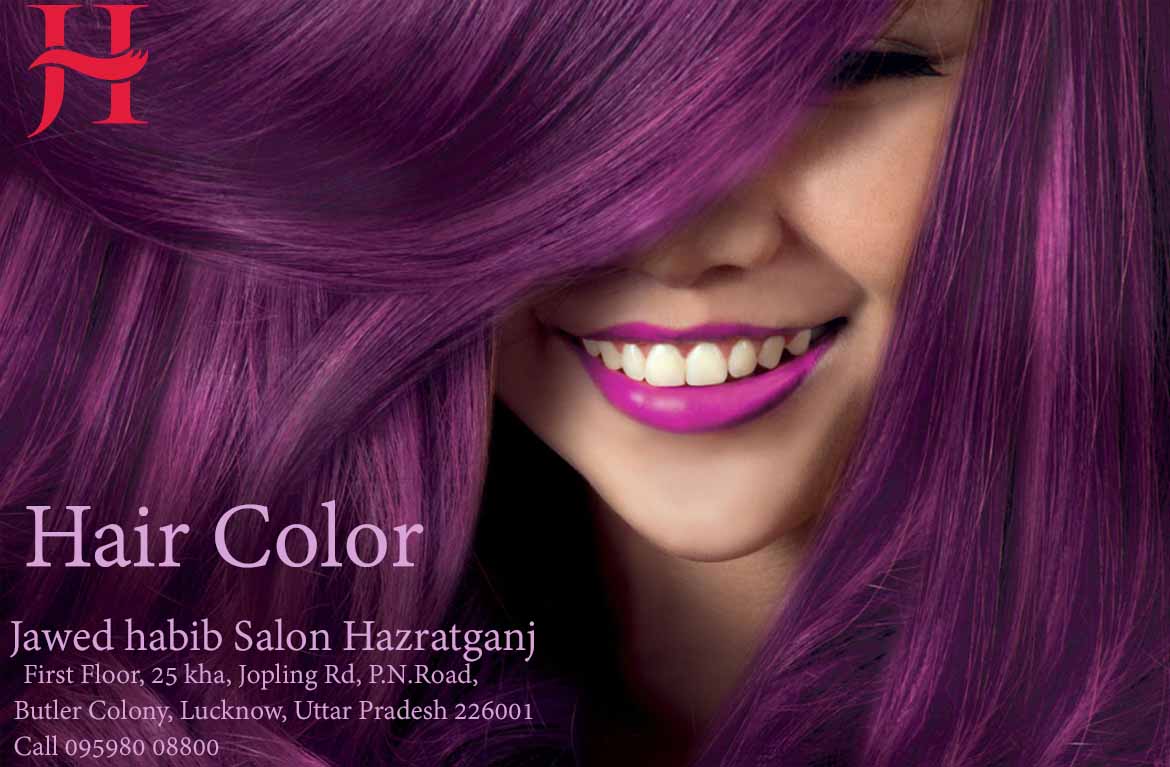 Best hair color salon in lucknow
We are offering Hair color services in the Lucknow and surrounding areas, offering top notch yet affordable hair color for young and old.
Hair Color is our hair salon specialty, we also enjoy providing modern & fashionable women's, men's hair color, global color, highlights, streak colors and chunky colors.
Everyone in lucknow considers us best hair color salon in lucknow. Enjoy our professional hair coloring skills advices and personalized service, in quiet location with plenty of free parking. Let our trained staff take care of your hair color needs in Lucknow. We offer mans hair color too a great way to ensure all the boys are looking their best too! We carry a great range of hairdressing products; shampoos, conditioners, gels and more.
Best salon in lucknow for hair colour
If you want your hair to be colored, then first you should come to our salon at jawed habib hazratganj lucknow and check with our experienced and expert hair colorist in lucknow. Make sure that you are aware of the hair tone that you want. Also ask how long it will last you can also call us since we are best hair color salon in lucknow. The hair stylists and experts in our Lucknow based salon which you have consulted will give you the exact details and advices about the color you want.
You should choose a hair color that matches your skin tone, if your hair is already red, then auburn and golden blonde color will probably look nice on you. You should always assess your skin tone before coloring your hair. People who have olive skin tones can go for shades like plum ,maroon and deep reds. For medium skin tones, wine red, cherry and burgundy hair colors will compliment the skin tone. You should consider contacting best hair color salon in lucknow.

hair highlights price in lucknow is based on whether you use amonia free color or not if it amonia free then hair highlights price in lucknow is mostly between INR 3000 to INR 6000 for amonia based lobal hair colour price in lucknow is mostly between INR 2500 to INR 5500.
Dyes usually have large molecules that do not penetrate easily through the hair shaft. That is the reason why it easily fades off from the hair in just a few weeks. If you want your dyed hair to last longer, the next treatment that you should do is to prepare your hair before you start dyeing it. It's better to undergo a pre- color treatment as this will help to remove build up minerals and undesirable products in the hair that intervene when coloring dye is applied.If you are not sure you can reach one of the best hair color salon in lucknow like Jawed Habib Lucknow. There are also different shampoos, conditioners and treatments that are available in our luck now salon that suits your need. A color locking conditioner will be the best for you to retain the color. Always apply this to your hair soon after you finish coloring your hair. When the hair had been completely rinsed, you can apply it and rinse again. This helps the cuticle to bring back the proper Ph levels of the hair for having minimal fading.
You should ask our Lucknow based hair colorist and beauty experts about what shampoo or conditioner is good for your red hair. Apply this once in a week for retaining your shiny colored hair. Remeber we are best hair color salon in lucknow.
As best hair color salon in lucknow, We speclize in following services.
Hair Color (Male) in lucknow
Hair Color - Ammonia Free (Male) in lucknow
Hair Color - Fashion Shade (Male) in lucknow
Global Highlights (Male) hair color in lucknow
Global Color hair color in lucknow
Global Color - Ammonia Free hair color in lucknow
Root Touchup (Female) hair color in lucknow
Root Touchup - Ammonia Free (Female) hair color in lucknow
Root Touchup - Fashion Shade (Female) hair color in lucknow
Global Highlights (Female) hair color in lucknow
Highlights Per Streak hair color in lucknow
Balayage hair color in lucknow
Ombre hair color in lucknow
Sombre hair color in lucknow
Fluid hair painting hair color in lucknow
Babylight or baby blonde highlights hair color in lucknow
Splashlights hair color in lucknow
Hair gloss hair color in lucknow
Silver blonde hair color in lucknow
Ronze hair color in lucknow
Tortoiseshell hair color in lucknow


Check
Hair Color Price in Lucknow
We have team of most experienced hair color professionals in luck now city. We are highly recognized salon in Lucknow. We take full warranty of our work done. Not Just this if you do not like hair color done by us for any reason come back within one week and we will change the color of your hairs in no additional cost. That means we provide 100% satisfaction gaurenteed. Trust us we are Jawed Habib Hazratganj and we are best hair color salon in lucknow.
You live in lucknow, you want to make your look gorgeous hair color is the best solution. The hair color gets your hairstyle outside from the boring zone. Now a day's multi color hair style is the most popular hairstyle. You can get a stylish hairstyle and combination of color each time by hair color as you wish.
Suppose you are watching a backdated black and white TV and getting thrilled. Because you do not know any better. But if you are watching a color TV first time. Then you know the difference. The world is not black and white; it is full with colors. I am pretty sure that two tone hair colors is the most acceptable hairstyle for the new generation.
Hairdresser highlights Hair color is a very important part of life for new generation in Lucknow city. If you put on new cloths, change bed sheets, buy new furniture. It makes your mind refreshed and updated. It's precisely same when the hair color is changed. The change of hairdresser highlights hair color makes your feelings fabulous. In everyday life it can give you a perfect outlook.
Lucknow Uttar Pradesh
Lucknow is capital city of state Uttar Pradesh. Its 13th most populace city in India. Lucknow is also known as city of nawab for its culture and tahjeeb.Its said that its name is based on Lakshmana.Lucknow/Coordinates 26.8467° N, 80.9462° E
Lucknow
Bara Imambara
Hazratganj
Book best hair color salon in Lucknow